Guaranteed Lead Generation Tool for Complex Engineering
Machines and Equipment
Fast Loading
Our innovative 3D streaming technology enables content to quickly load in real-time
Browser Friendly
Works in most browsers, including IE. No plugins are necessary
Easy Setup
Quickly embed your Web3D presentation into your current website
CRM Integration
Track the leads from your Web3D showroom by connecting to a CRM system
Scalability
Showcase Unlimited Products
Put as many machines as you want to demonstrate in a single showroom
Optimized for Mobile Devices
Presentation can be watched on PCs, laptops, tablets or smartphones
Guided Tour
Step-by-step presentation shows your machine's entire range of functionality
Download Protection
3D models used in WebVR are protected against unauthorized downloads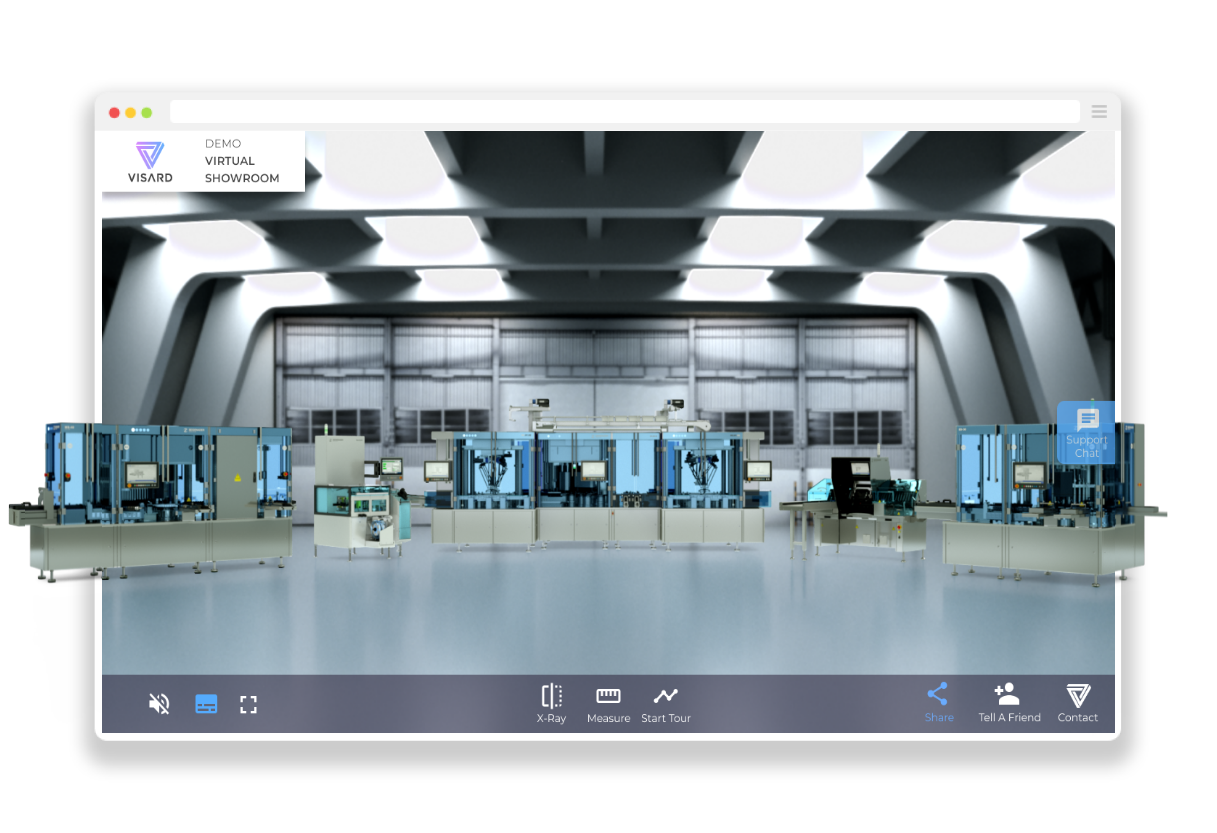 Interplay
Move Freely Around the Object
Walk around, get up close, and inspect the machine from every angle
Interact with Objects
Activate machine processes, move components, and perform countless other actions
Highlight Key Components
Focus the user's attention on the machine's vital parts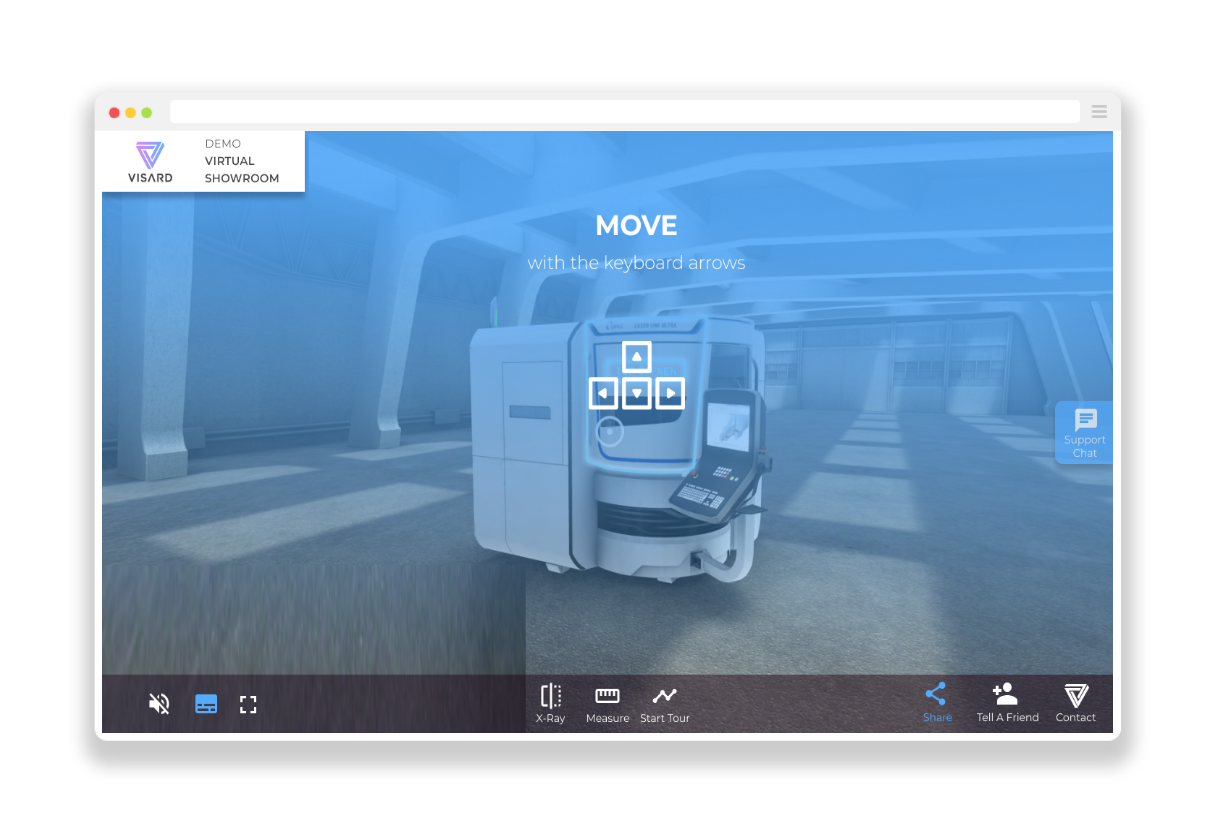 Visualization
Detailed and Realistic Demonstrations
High-quality visualization shows a life-like machine
X-ray Mode
Show invisible processes that are impossible to see with the naked eye
Choose from a Variety of Backgrounds
Set the showroom's style to create a great ambiance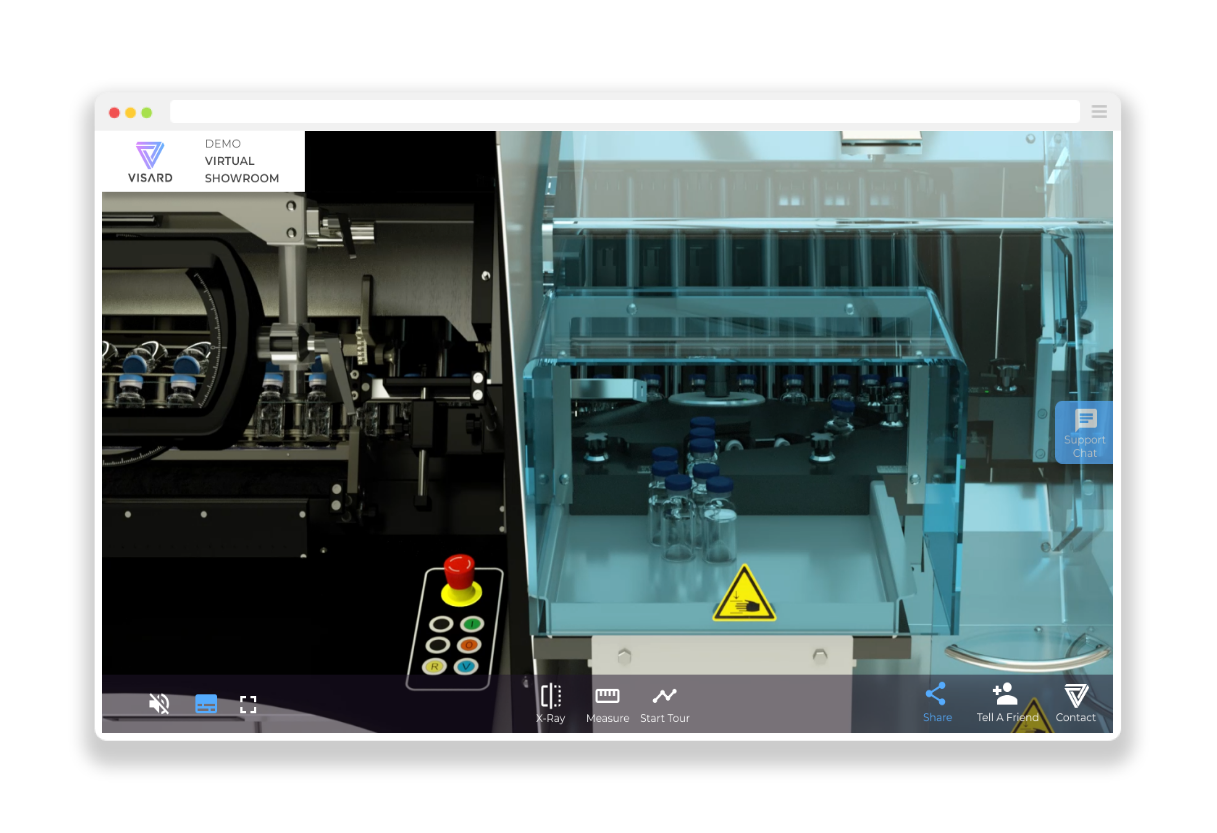 Lead Generation
Lead Gen Form
Allows your prospective customers to share their contact info with you during the presentation
Analytics & Statistics
Connect with Google Analytics to track your visitors' progress inside the demo
Live Chat for Immediate Contact
Company representatives can directly communicate with customer during demo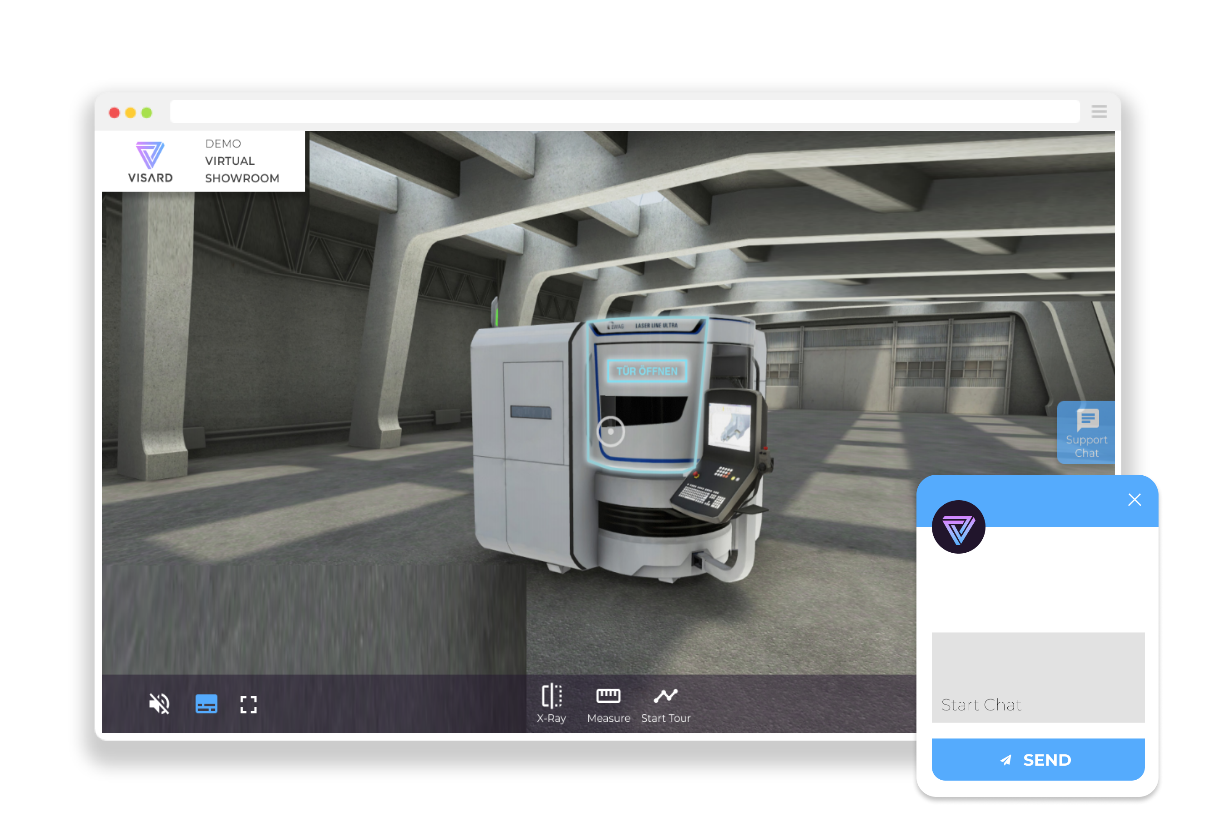 Digitalize Your Sale Process in 4 Steps
Economic Pricing
Only 789€/month to launch a Web3D project for your first machine virtualization. Customers who order more than one qualify for special deals!
Advanced Security
Our Virtual Vault solutions ensure that your data is safe and protects your technologies from unauthorized access.
Pay as You Go
Our transparent payment plans let you stay on budget and stay flexible.
Hosted Service
Our high-speed hosting is always available, even for the most demanding traffic.
Economic Pricing
Advanced Security
Pay as You Go
Hosted Service
CRM
VISARD Lead Generation Tool can be integrated with most popular CRM systems, so the leads from your landing page will automatically register in your database.
CMS
Our interactive solutions function on almost every type of website platform. As long as your site is up to date, you're good to go. Simply place our code on your landing page.
If you can't see the right integration, please, contact us to share your requirements.
We use cookies to ensure that we give you the best experience on our website.
If you continue to use this site we will assume that you are happy with it.
Here Starts Your Journey to
Immersive Virtual Reality by VISARD
*required